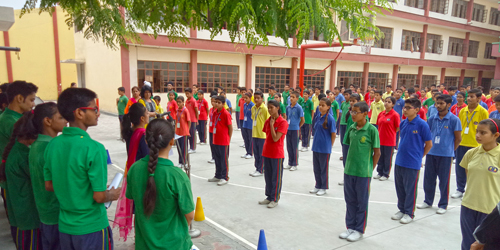 Hand Washing Awareness Day
Hand washing is a way to support a global and local culture of hand washing with soap.
To promote hand washing with soap and raise awareness about the benefits of hand washing with soap, Sant Nirankari Public School, Faridabad conducted Hand Washing Day on 20th July'18, Friday with the theme "Make hand washing a habit" . For hand washing to be effective it must be practiced consistently at key times, such as after using the toilet or before contact with food.
While habits must be developed over time, this theme emphasizes on importance of hand washing as a ritual behavior for long term sustainability. So our school supported and conducted this activity. The programme started with a prayer followed by the thought on the same theme. Ms. Komal briefed all the students about the topic. Post that student gave the message and insights regarding this task. We ensured that soap bars/liquid soap are placed in all the toilets. Each pupil observed and followed the proper way of hand washing. The activity was carried out throughout the day.