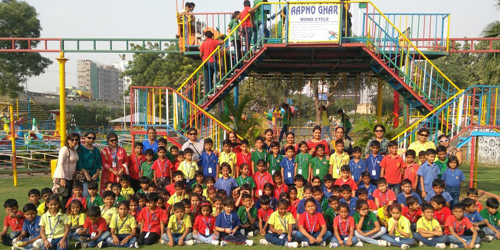 Students Excursion/Trip to Apno Ghar (Gurugram)
"All work and no fun makes a students' life dull"
One of the most treasured memories of school life are visits and excursions. To ensure that students add more to these memories, Sant Nirankari Public School, Faridabad regularly organizes visits for them. The students of Classes I-XII had their share of fun on a visit to 'Apno Ghar' on October 18, 2018.
The energetic and enthusiastic students were excited and geared up for their fun trip. Smiling faces, twinkling eyes and giggling laughter all rolled into one. And together, the students learnt sharing, caring and team spirit and came back enriched.
They also relished the lip smacking food served to them. The fun and excitement was palpable.