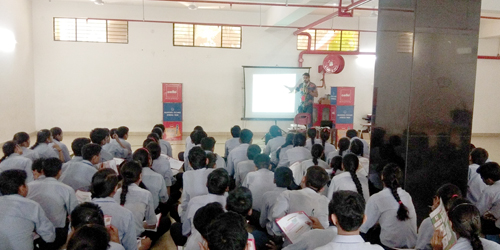 Making Exams Stress Free
'Cello' company representatives organised a workshop in the auditorium of Sant Nirankari Public School, Faridabad on 3rd September 2019 for the students of Classes IV to IX on various styles, designs and execution of lettering with the pen. This workshop aimed to make exam stress-free for high school students under the title 'Write to Win'. It was informative as well as helpful for the students. The students were given tips about different styles of pen according to their fingers & nails. They were also informed about the correct position of holding a pen.
The team very efficiently explained various methods of learning like 'The Mechanical Chain Method', 'The Mind Mapping Method' & 'Mnemonic Chain Method'.
The speed of writing activity was carried out to improve the writing speed of students. The team gave tips to recall & write better in exams. The students were motivated & eager to improve their writing speed & their memory.